Central location: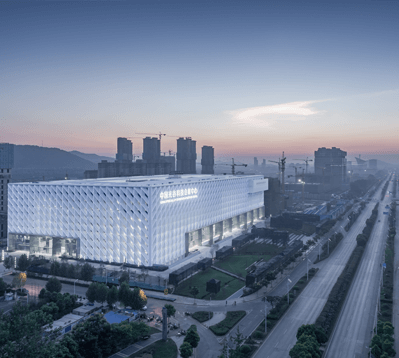 Situated in the core area of the Optics Valley Central City, COVCEC represents the image and window of the headquarters economic zone. Surrounded by cultural facilities and commercial cluster, it is the focus of Optics Valley where multiple resources are gathered.
Convenient transportation:
The project is adjacent to Gaoxin Avenue, with the first ultra-efficient road network area in Wuhan that encompasses high-speed rail, urban railway, subway, tram, BRT and conventional bus services. By the time the project is completed, it only requires half an hour to conveniently reach to Wuchang, Hankou, and Hanyang from here by various transportation means. Hence, resources and business communications can be significantly accelerated.
Quality supporting facilities:
In addition to well-equipped hotels, shopping malls and other supporting facilities nearby, COVCEC is close to the Hubei Museum of Science and Technology, the Optics Valley Government Affair Service Center, and other important municipal supporting facilities.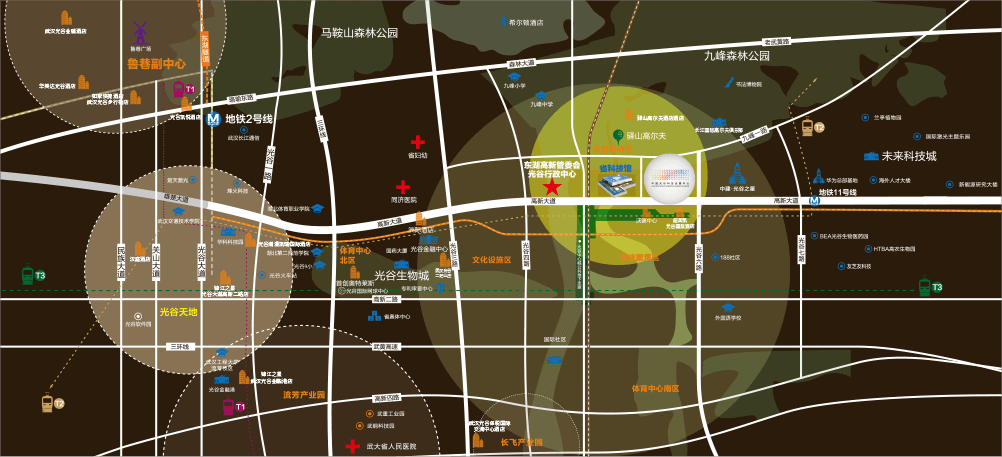 Project address: China Optics Valley Convention & Exhibition Center, at the Intersection of Gaoxin Avenue and South Yishan Road China, Optics Valley Central City, Wuhan, China
COVCEC is a 1-hour drive from the Wuhan Tianhe Airport, 50-minute drive from the Hankou Railway Station, 40-minute drive from the Wuchang Railway Station, and 30-minute drive from the Wuhan Railway Station.
Metro
Optics Valley Railway Station (Metro Line 11) → China Optics Valley Convention & Exhibition Center (Exit C2 of Optics Valley No. 6 Road Station)
Bus
Get off at Gaoxin Avenue-China 15 Metallurgical Construction Group Co., Ltd. by No. 913, No. 786, and No. 536