COVCEC has a unique dining philosophy and leading kitchen management ideas. It is equipped with an excellent and outstanding team of chefs and a professional automation kitchen of nearly 1,500 square meters. It will present you with a palace of the most delicious feast and provide the richest sensory experience for all customers most cherished by COVCEC.
Banquet service
The exhibition area in COVCEC is 21,391 square meters. In the exhibition hall, our professional exhibition food service team provides featured food service for exhibitors, including the Chinese and Western cuisine, and local specialties.
COVCEC has 4,634-square-meters conference space, which can accommodate up to 3,000 participants to dine at the same time. It can accommodate up to 2,500 people having Chinese food in sitting style, more than 1,000 people for Western buffet, and offer exhibition and conference-featured food service such as Western banquet, Western meal package, theme wedding ceremony, featured tea breaks and high-end cocktail party, etc.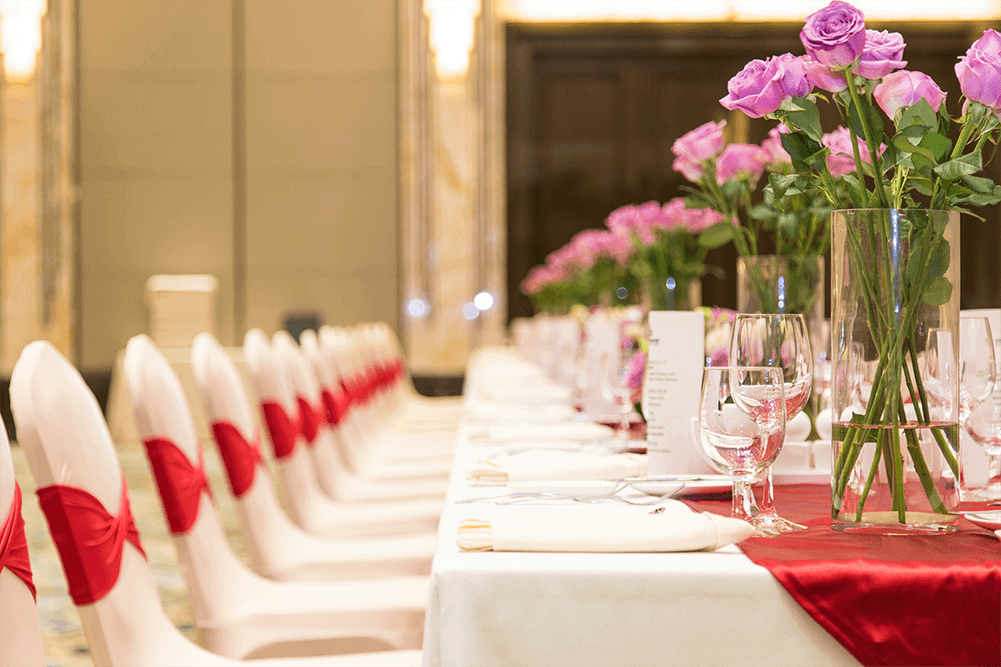 Professional chef team
"The soul of food comes from the feeling it brings to people; the soul of food service comes from the culinary artists who are passionate with food." COVCEC joins hands with top chef team to bring you the premium food experience by offering the best visual effect and flavor.
Executive Chef Yu Yikun: He has worked in high-star hotels and renowned restaurants for more than 20 years, thus having rich reception experience in high-star hotel business meetings, foreign affairs meetings, celebrities, and large-scale wedding banquets. He has also provided banquet service for national leaders and foreign government leaders many times. He has strong practical experience in high-end ingredients, dry food, and seafood raw materials. He has deep and extensive knowledge about the taste of the dishes, green and healthy food, nutritional mix and exquisite features of Shanghai cuisine.

Associate Executive Chef Chen Yihong: With over 20 years of cooking experience, he is proficient in Italian, French and Southeast Asian cuisines. He once worked in Marriott, Intercontinental, Westin, Sheraton and Wyndham luxury hotel brands in many regions in China. Years of kitchen experience and acquired cooking sensitivity has resulted in his superb culinary experience, unique insights, and ideas for cooking. In this way, he has created countless specialty dishes that win a lot of praise.