Strategic positioning: a super stage that communicates with the world with a focus on three key themes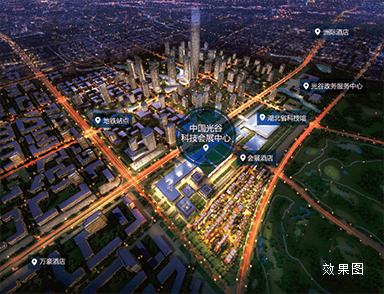 Located in Optics Valley Central City, Wuhan, China Optics Valley Convention & Exhibition Center (COVCEC) is invested and constructed by the government of Wuhan East Lak High-tech Development Zone, and managed and operated by Guocai (Wuhan) Exhibition Operation and Management Co., Ltd. Intelligent, multifunctional and comprehensive, the large international convention & exhibition center is composed of a conference center, an exhibition center and hotels, offering conferences, forums, new technology and new product launches, and other services for the technology industry. It strives to build itself into a world-class stage with a focus on three key themes: famous conventions, famous exhibitions, and famous zone.
---
Operational mission: harvests in both economic and social benefits, with three major systems to support the global industry summit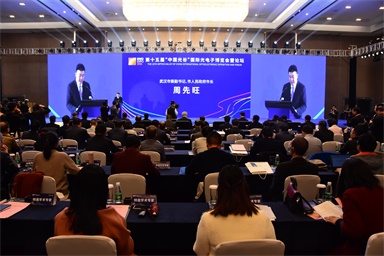 In the task of promoting the advancement of industries in the park, COVCEC emphasizes on the two-way economic and social benefits and is committed to building a benchmark for conventions and exhibitions across the country and a world-renowned business label for the city.
With the theme of the green ecosystem and sustainable development, COVCEC will be introducing and preparing several world-renowned exhibitions with sophisticated technology, informative industrial content and great influence, aiming to not only grow bigger and richer but also to become stronger and remarkable! With the three major supporting systems of resources, organization, and services, the value chain will be effectively integrated to develop an outstanding and influential venue operation center as a specialist in this aspect.
---
Urban meaning: Ultra strong aggregation force and industrial economics to support the bright future of Optics Valley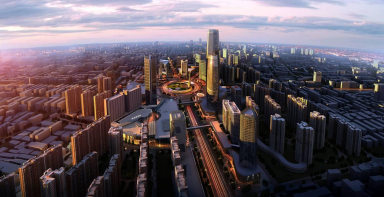 As a key project of the Optics Valley Central City, COVCEC will illustrate its new standards as an efficient, smart and technological city. With its outstanding capabilities to aggregate industries and talents together, it transforms the headquarters of modern services such as fintech, Internet+, and cultural innovation to become an administrative display area and a headquarters economic zone centered on itself.